I've been buying the Liplicious lip glosses from Bath and Body Works for quite some time now. They have a great, long lasting formula that never feels sticky, a wide range of colours to choose from, and they all taste and smell great without breaking the bank.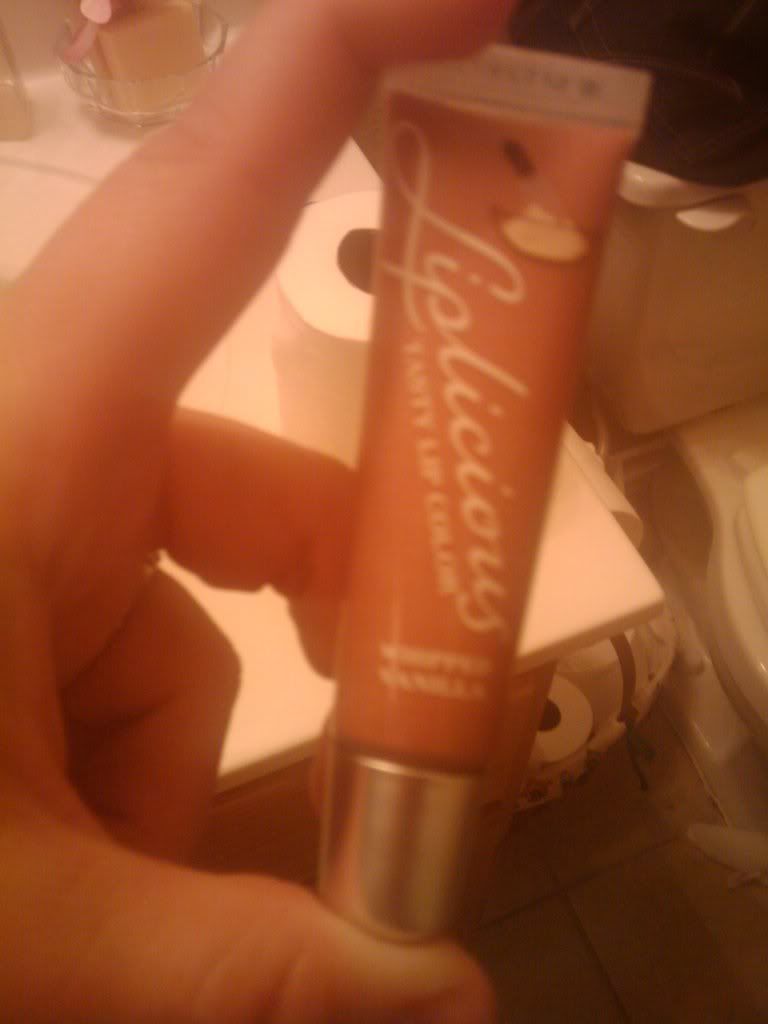 Lately, I've been forgoing my usual red lips in favour of trying out more nude lipsticks and glosses in an attempt to broaden my horizons, cosmetically of course. I think I've finally found one that I really like, and knowing my dislike of nudes, that's saying something.
Whipped Vanilla is a very pretty creamy pink with gold flecks throughout- very "nude-but-better." As the name suggests, it's very lightly flavoured with vanilla, but does have a stronger vanilla scent to it, so if you don't like scented lip products, watch out. Personally, I love the fact that it's scented/flavoured because it helps me cut down on my cravings for sugary sweet things. Whenever I start thinking "Oh, hey... caramel would be good right about now," I just put on some lip gloss and in a few minutes, the craving has passed.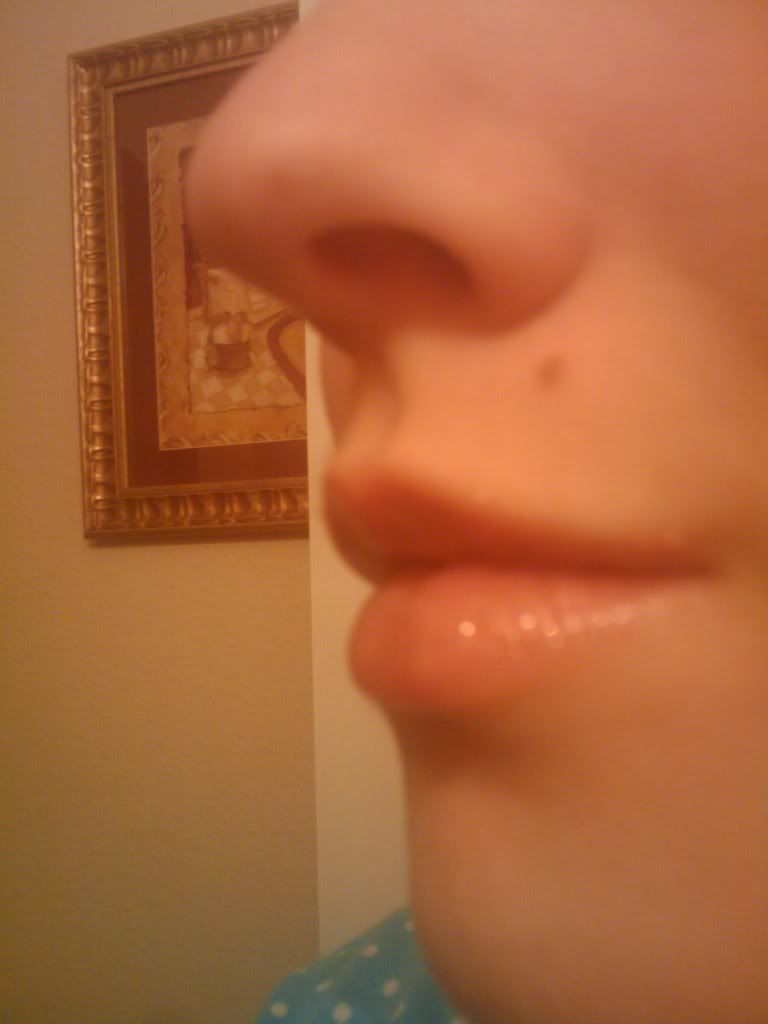 So much shine!
According to the Bath and Body Works website, the Liplicious products are packed with Vitamin E and Jojoba Oil, which are both great moisturizers, especially for delicate skin. I find myself reaching for this more often than I do my Burt's Bees chapstick, even when I'm at home.
Bath and Body Works usually offers specials on the Liplicious line and at the time of this posting, they are generously offering a "Buy 2 get 1 FREE" special. Definitely take advantage of it if you can, I know I'm stocking up!
Cost: $7 at Bath and Body Works
Grade: Solid A