I like my blushes to be pretty, pink, and healthy looking- never clownish like some of the girls I see when I'm out and about.
I picked up some of Boots Blush Tint Creme in Blossom at Target a few weeks ago, and I really love the blush, because it's in solid, stick form which is perfect for portability. I blush to admit (no pun intended) that most of the time, my make up is done on the run and since this Blush Tint Creme is solid, I don't have to worry about spilling it all over myself or the car. It has a smooth, creamy finish that blends seamlessly into my skin. I just use two quick swipes across my cheek bones, blend with my fingertips, and I'm good to go!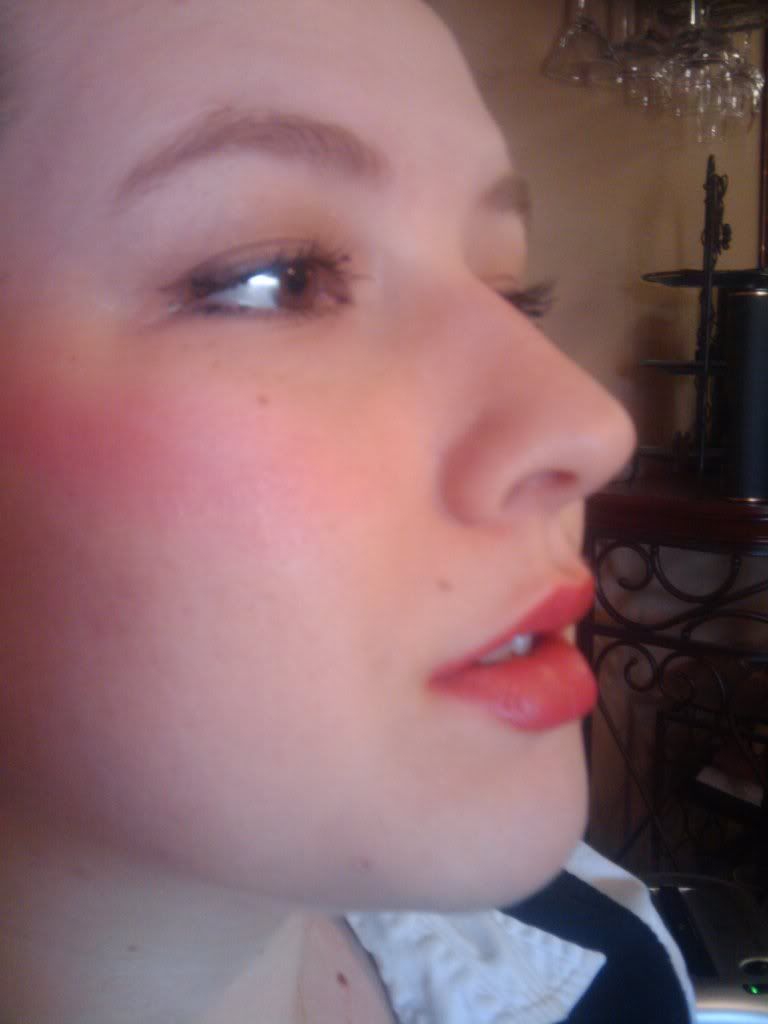 Before blending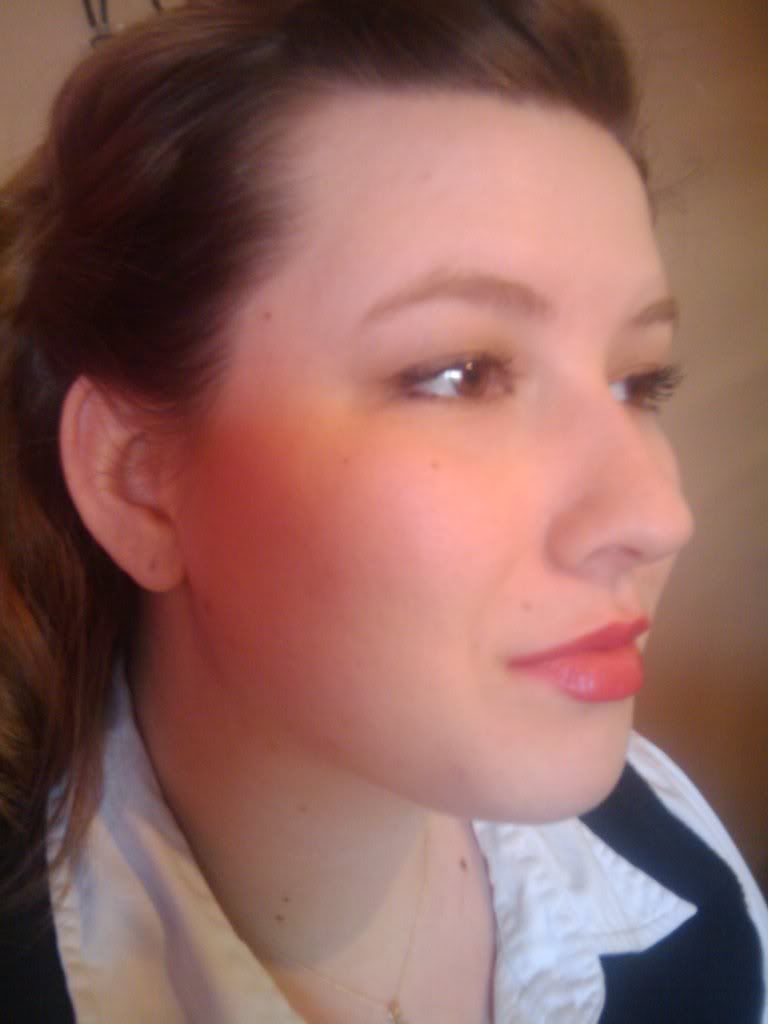 After blending
Blush Tint Creme is hypoallergenic and, according to Target's website, comes in at least three different shades, though I'm relatively certain I saw more actually in store.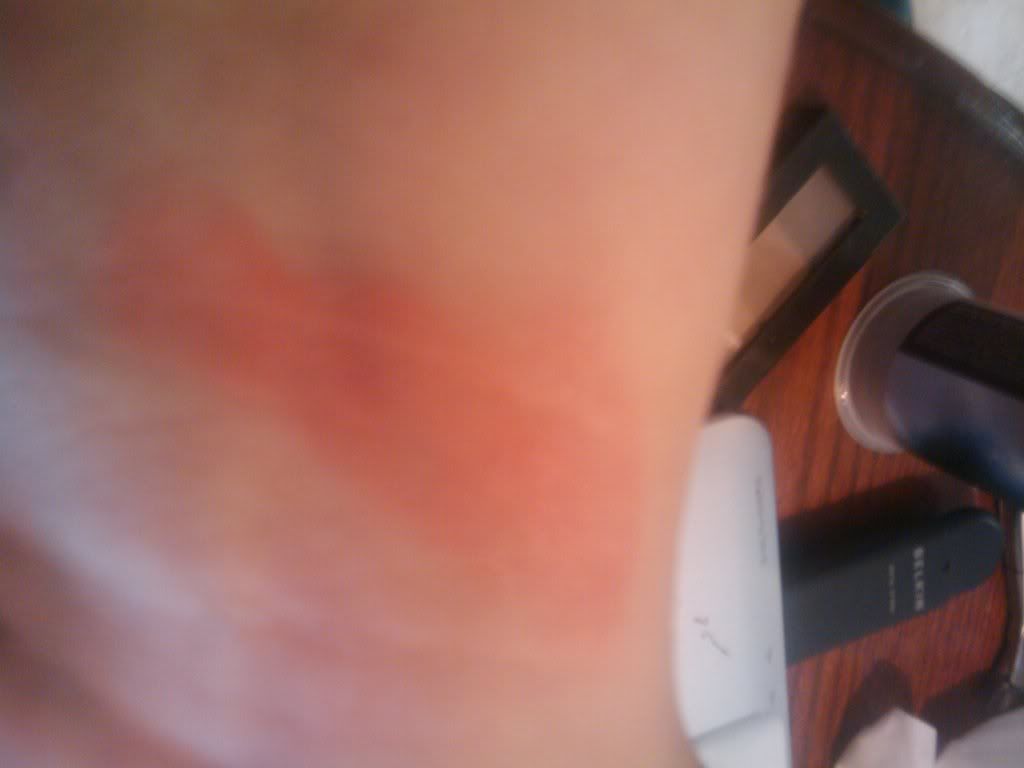 Swatch on my wrist so you can see the actual colour of it.
Price: $9.99 at Target
Grade: A