The theme here lately has been soft, well maintained lips, and this post is no exception. A few days ago while standing in the check out line at Walmart, I saw a small display for Nivea creme in a tin for about $2. I snatched it up and as soon as I got to the car, liberally applied it to my hands and my lips with very soft results.
I don't particularly love the creme for daily use on my hands, because it seems to take a while to absorb completely and until it does, my hands feel a little sticky. This is probably because the creme is petroleum based with lanolin added to it.
I do really like it for my lips, because even though the cream is white, it goes in clear and leaves lips with a nice, healthy shine while intensely moisturising them.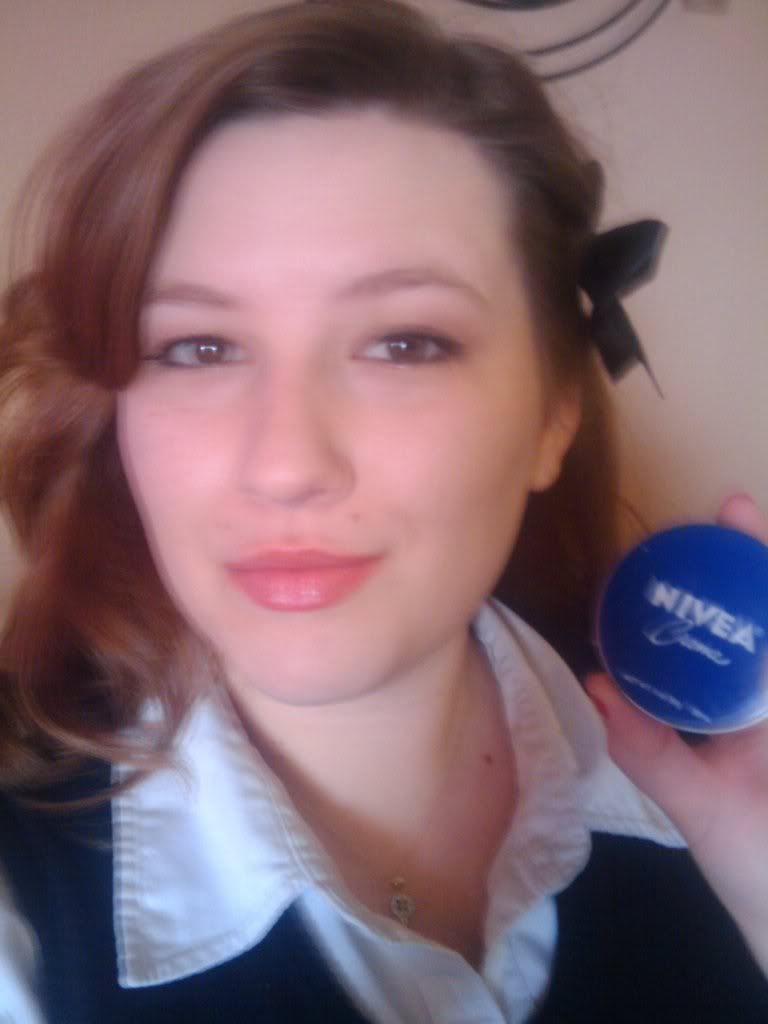 Cost: About $2 at Walmart, though the tins do come in larger sizes
Grade: B