Everyone wants some pearly white chompers. They make everything about you look
better
; your skin looks clearer, your lipstick looks more vibrant, you look younger and healthier and well, richer.
Sure, you could go to your dentist and have your teeth whitened for a couple hundred dollars, or you could use one of my many at home methods that are flooding the market, most priced for below $30.
During one of my many rendezvous at Target, I came across their brand of whitening trays. With high hopes, I took my trays home, opened them up, and applied them.
Pros:
*Two trays for a package, clearly labeled so you don't have to guess which is top and bottom
*Whitening gel is already in the trays
*Cheap
Cons:
*Foam trays do not conform to teeth very well, so there is not complete contact with each tooth
*Whitening gel is absolutely vile tasting
*Gel liquefies, making it more of a mouth wash, that the box warns not to swallow

*It hurts
After using the whitening trays twice, I had very noticeable tooth sensitivity, which is a big no-no to me. Beauty costs, but it shouldn't make you not want to eat or drink. Due to the sensitivity I experienced, I stopped using the trays, so I don't know if they whiten and I don't care. I do
not
recommend them at all.
Cost: about $15.00 at Target
Is It Worth It: Absolutely not.
On the other hand, I love the classic Crest white strips. They're relatively inexpensive, work very well, and are practically goof-proof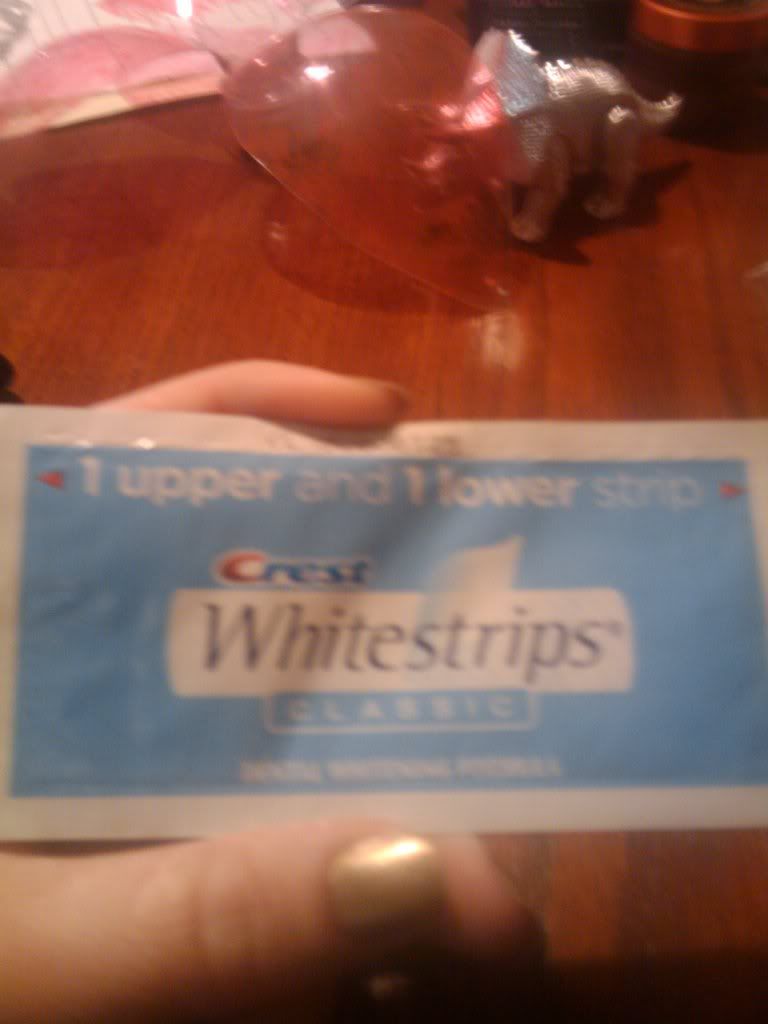 Pros:
*Top and bottom strip in one package
*Works quickly (thirty minutes, twice a day, you see results in about three days)
*Not much of a taste
*Relatively inexpensive
*Strips stay on well

Cons:
*You have to ensure that you actually press the strip down against your teeth for a good seal.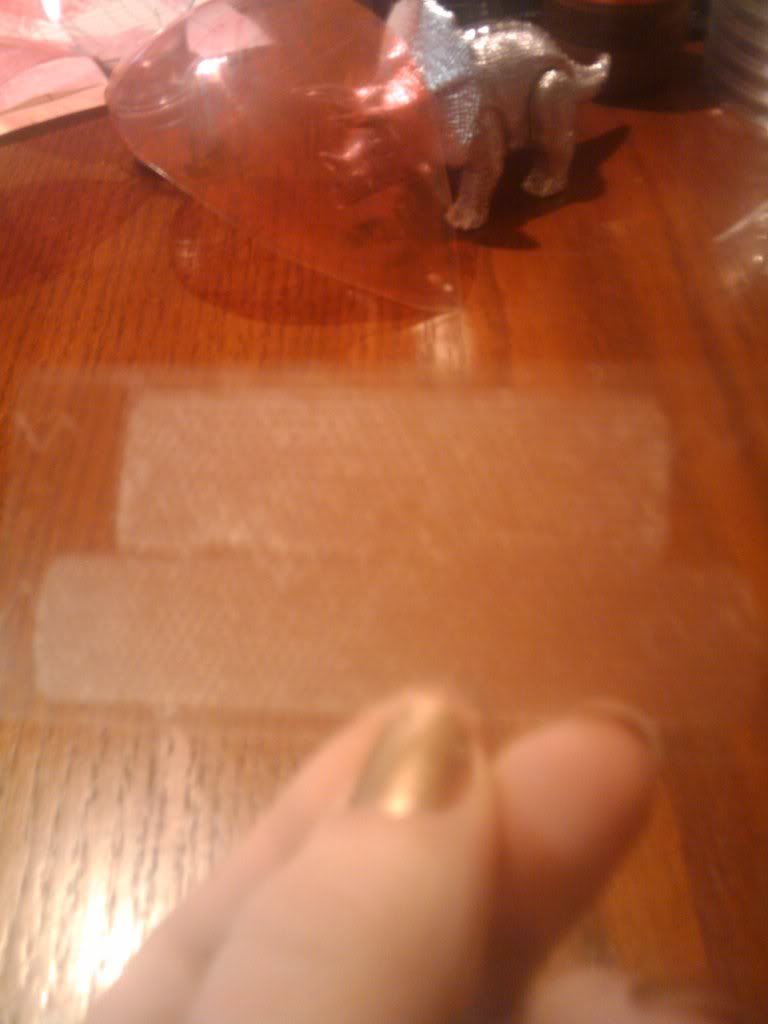 Crest White Strips are my favourite at-home whitening methods I've ever used. As a matter of fact, I usually keep a few strips in my purse so I can apply on the go.
Cost: $19.49 at Target.com
Is It Worth It: Do you like white teeth?