This week, I'm all about Burt's Bees Hand Salve. It's packed with things like sweet almond oil, olive oil, bee's wax, and vitamin E with a healthy dose of Eucalyptus oil so it's not only super nourishing for your skin, but it also has a slight medicinal smell in a completely pleasant way.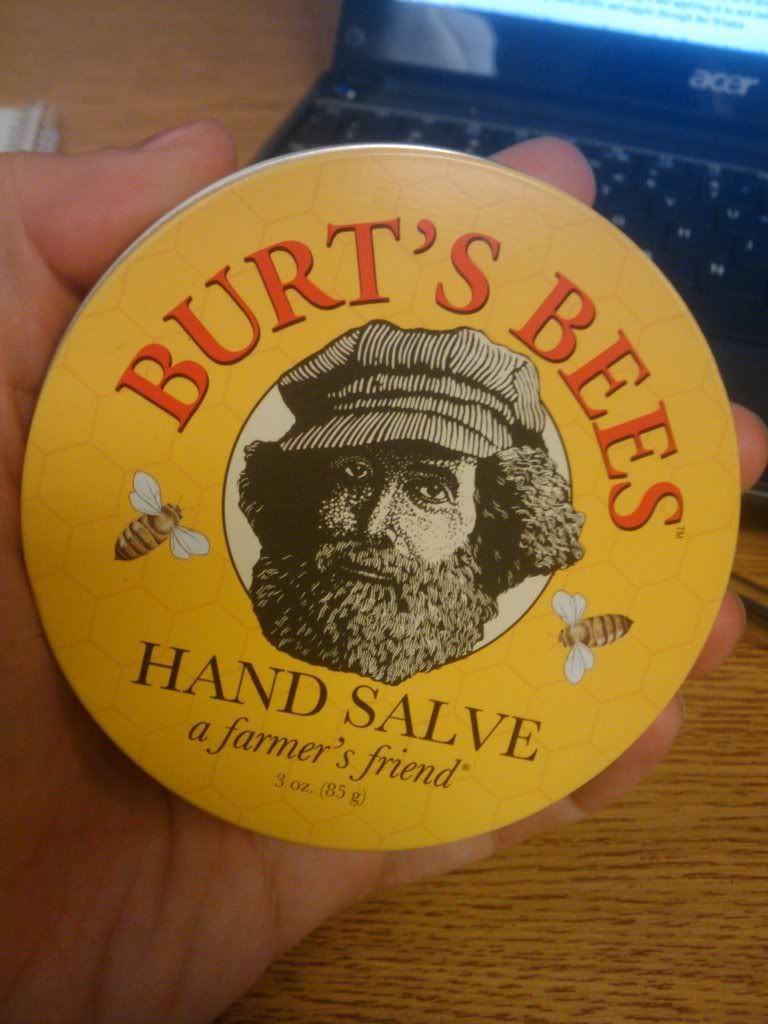 I really like the metal tin that it comes in, partly because I'm a sucker for cool packaging, and it's also pretty handy for me to tuck into my purse and not worry about it leaking all over the place and turning everything into a gooey mess.
Since it's a salve and not a lotion, it does go on pretty thickly and takes a few minutes to sink in. Once it does, though, it makes a huge difference. My hands are much softer, visibly smoother, and are lightly scented. If you're like me and you're the kind of gal that worries about different fragrances mixing, don't fret; it doesn't last long. If you're busy doing a lot of things with your hands, I would reccomend waiting until you have a few minutes to rub it in and let it absorb completely so it doesn't get that greasy feel.
The colder the weather gets, the more I'll be using it and applying it to not only my hands, but my elbows, knees, ankles and feet to keep them pretty and supple through the Winter.
Over all, I'd give it a solid A. You can usually pick up Burt's Bees products at Target, Walmart, Walgreens, and most other major retailers with most of the products under $15.
XOXO,
Ashleigh
PS: Burt's Bees does
not
test on animals, so that's another few points in their favor.